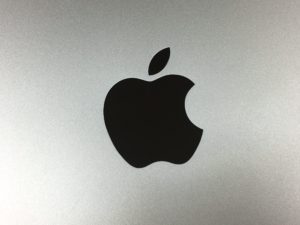 Have you upgraded to a new TV? Maybe got a new smartphone? If so, we are interested in your old device. Sell your used cell phone, TV, game system, speaker system, Apple product, laptop, Blu-Ray player, or anything else you can think of for cash. We buy the following products and brands:
TVs
We will buy your 2018 or newer LCD, LED, 3D, Smart TV, or 4K TV from you. All different brands accepted including Samsung, Vizio, LG, Panasonic, Toshiba, Westinghouse, Sony, Element, Sharp, and more. As long as it's in good working order, with no scratches on screen, we will take it. (We do no buy rear-projection TVs).
Cellphones and Tablets
We will buy your new or used cell phone and tablet. We accept all different kinds of brands including LG, HTC, iPhone, iPad, Samsung Galaxy, and Motorola. Always remember to bring the charger, box, or whatever other accessories you might have with it to get more money.
Computers and Laptops
Looking to sell your laptop? We buy them! We buy Apple macbooks working or not. We also buy iMac, Toshiba, HP, Dell, Lenovo, Asus, Samsung, and all-in-ones. (We do not buy towers). Remember to bring in your charger and any accessories to get the most value for item.
Game Systems
We buy and sell gaming systems like Sony PS4, XBOX ONE S/X, PS Vita, and Nintendo Switch. You could also sell us your newer PS4 and XBOX ONE games as well. Be sure to bring in all cords, controllers, and chargers to get maximum value on your product.
Cameras
As a pawn shop, we could buy your digital camera (SLR, point and shoot, or camcorder). We will accept Canon, Nikon, Sony, Panasonic, Samsung, Olympus, Fujifilm, and more. (We only accept cameras 18MP and up)
Miscellaneous
Other products we would purchase are bluetooth speakers, Blu-ray players, jukeboxes, headphones (Beats by Dre, Bose, Monster, B&W), and iPods. If you are not sure if we take your item, give us a call at 480-947-3368. We serve Phoenix, Scottsdale, Tempe, Mesa, Glendale, Gilbert, and Chandler.